UX DESIGNER BASED IN LONDON
From 2011 to 2022 I worked as a freelance musician. I was lucky enough to design scores, conduct orchestras, programme keyboards, create music videos and play piano for top theatre productions. Being a musician has always been a huge passion! So why focus on UX/UI design?
Behind the scenes, I've been passionately designing pixel-perfect websites and editing videos for numerous clients in the music industry. I've also designed a vast portfolio of innovative scores to help clients establish their brand. Music and product design share many things in common: testing, ideating, researching, empathising, iterating… but the most critical (and what I'm really interested in) is the user's experience.
DOWNLOAD CV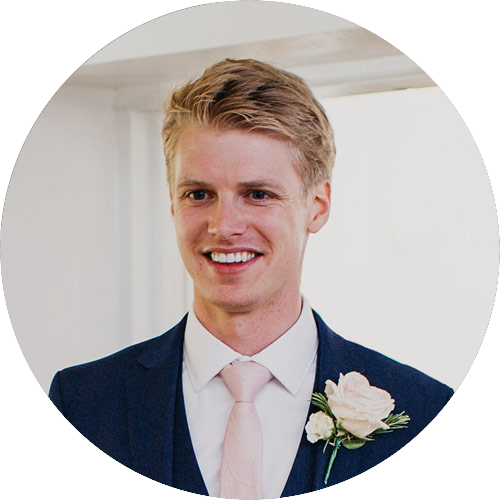 Through extensive research, interviews, empathy maps and thorough observation, I came to understand the user's needs, goals, and pain points. The user group identified were working adults at different ages and stages in their lives who prioritised their time in regard to sending parcels. This research confirmed several pain points.
★   Personas
★   User Stories
★   Story Boards
★   Journey Maps
★   Interviews

★   Not knowing the weight of a parcel
★   Amending an existing order
★   Booking multiple deliveries simultaneously
★   Knowing where the delivery drone will land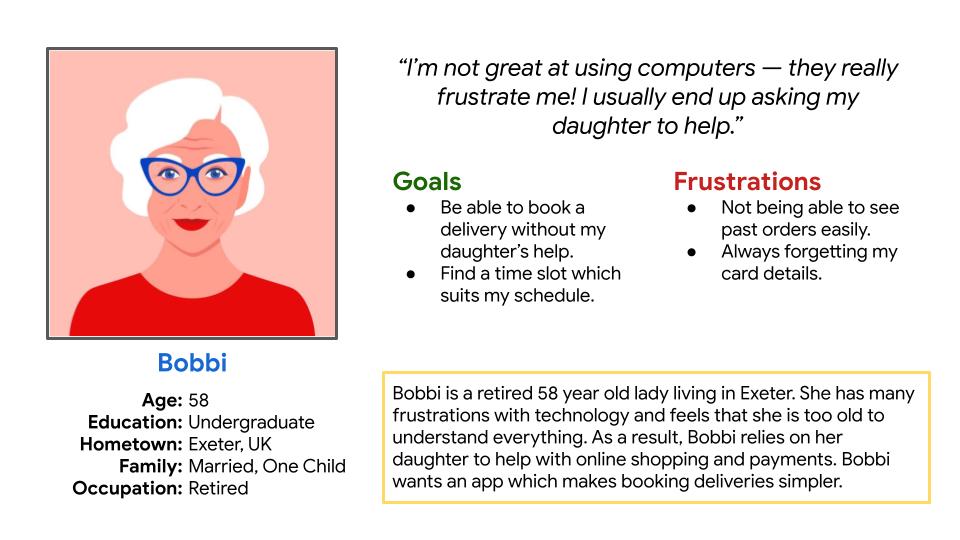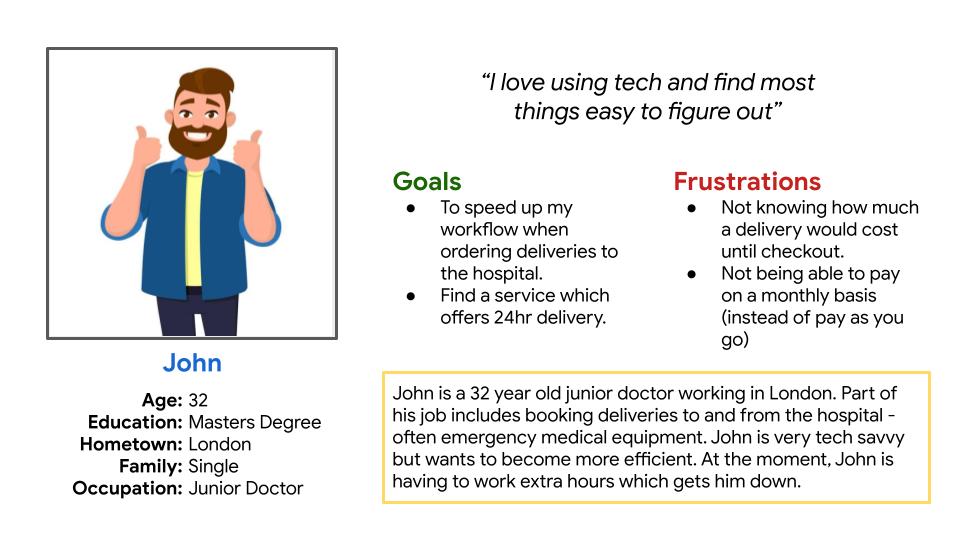 "John is a junior doctor who needs a faster way to measure, weigh and book multiple drone deliveries simultaneously because inputting each delivery separately is wasting valuable time."
From researching both direct and indirect competitors, the majority of delivery apps were overly complicated and often resulted in cognitive overload. It wasn't always easy to find the option to track or schedule parcels. Furthermore, the direct competitors lacked features to "reschedule" or "edit" deliveries. Choosing an accurate pickup and drop-off location was also missing, only allowing the user to choose a postal address.
★   Integrating a map for pinpoint accuracy
★   A single user flow, which allows users to book multiple deliveries
★   A feature which helps users measure or weigh their package

"The Drone Delivery app will let users send, pay and track multiple orders, which will effect users who need to manage bulk deliveries by letting users place multiple orders in one go to save them time. Effectiveness will be measured by tracking orders of 2+ parcels placed through the app."
To get started, I created a simple user flow for the mobile app, which had step-by-step instructions of how to book a delivery. Instead of having the user fill out all details on one page, the task was divided into bite-size pieces (split over several screens). After completing a usability study, it became clear that the path could be even happier! By comparison, for the responsive website I focused on a user flow which allowed the user to reschedule a delivery.
One of the biggest challenges was creating a flow which allowed users to go back and amend part of their order before checkout. I also wanted to create an option for users to add multiple parcels simultaneously, but it quickly became complicated and confusing for the user. Back to the drawing board!
I created rough sketches for each screen of the app, prioritising the elements that would best address the user pain points. I used stars to highlight the best elements, ensuring that they made it to digital wireframes. Understanding the user's needs was my highest priority.
Usability Study – Round 1
After designing the low fidelity prototype, I asked 5 participants to go through the main user flow (booking a parcel delivery) while I assess their experience with a series of tasks followed by a questionnaire. The feedback was then organised into patterns and insights, which gave direction for the next design iteration.
★   3/5 participants had trouble entering the pickup and dropoff location
★   4/5 participants weren't sure how to edit an existing order
★   4/5 participants didn't know when to add the second parcel
★   3/5 participants couldn't select their desired month from the calendar
★   4/5 participants didn't know the size or weight of their parcel
★   Users need better cues for what steps are required to mark the exact position of their delivery

★   Users need a more intuitive way to edit their order details

★   Users need more information about placing multiple orders at an earlier stage

★   Users need better cues about how to change the month view

★   Users could benefit from a feature which helps measure and weigh the parcel
ACCESSIBILITY + INCLUSION
Before creating mockups and a high fidelity prototype, additional research was put into making the app and website as accessible as possible. I wanted to positively impact all users, particularly those with visual difficulties. As a result, large buttons are used with with highly contrasting colours. The mockups were additionally tested using online evaluation tools and achieved excellent results.
Usability Study – Round 2
After designing the high fidelity prototype, I asked 5 participants to complete a series of tasks. This included booking a delivery, booking multiple deliveries simultaneously, and amending an order before completing checkout. A new questionnaire was also carried out to extract the maximum amount of feedback. Special care was taken to make sure the questions were unbiased. The feedback was then organised into patterns and insights, which would be used for the next iteration.
★   5/5 participants successfully sent a parcel
★   2/5 participants couldn't differentiate between the two map screens
★   5/5 participants understood how and when to add additional parcels
★   4/5 participants successfully amended their order before checkout
★   Users found booking a parcel delivery easy and straightforward

★   Users need better visual cues to differentiate the two map screens

★   Users found it easy to book multiple deliveries before checkout

★   Users would benefit from more frequent visual cues about when they can amend their current order
Several issues surfaced throughout the design process. I was particularly pleased with the integration of AI to scan the parcel for its size, which took the uncertainty and stress away from the user. Early results were also positive about dividing the task into multiple screens, with a minimal progress bar guiding the user through the process. Moving forward, there are still many areas which need improving and iterating. Perhaps the weakest part are the two map screens which look too similar. To avoid any confusion, more visual cues could be implemented.
Although this project was only conceptual and explored just two user flows – one for the app and one for the website – it would be great if drone deliveries really became a thing (wishful thinking?) and the app could develop into something much more substantial! Either way, it's been a great learning experience with valuable user feedback which I can take onboard for future projects.